Bathroom Remodeling
How It Works
1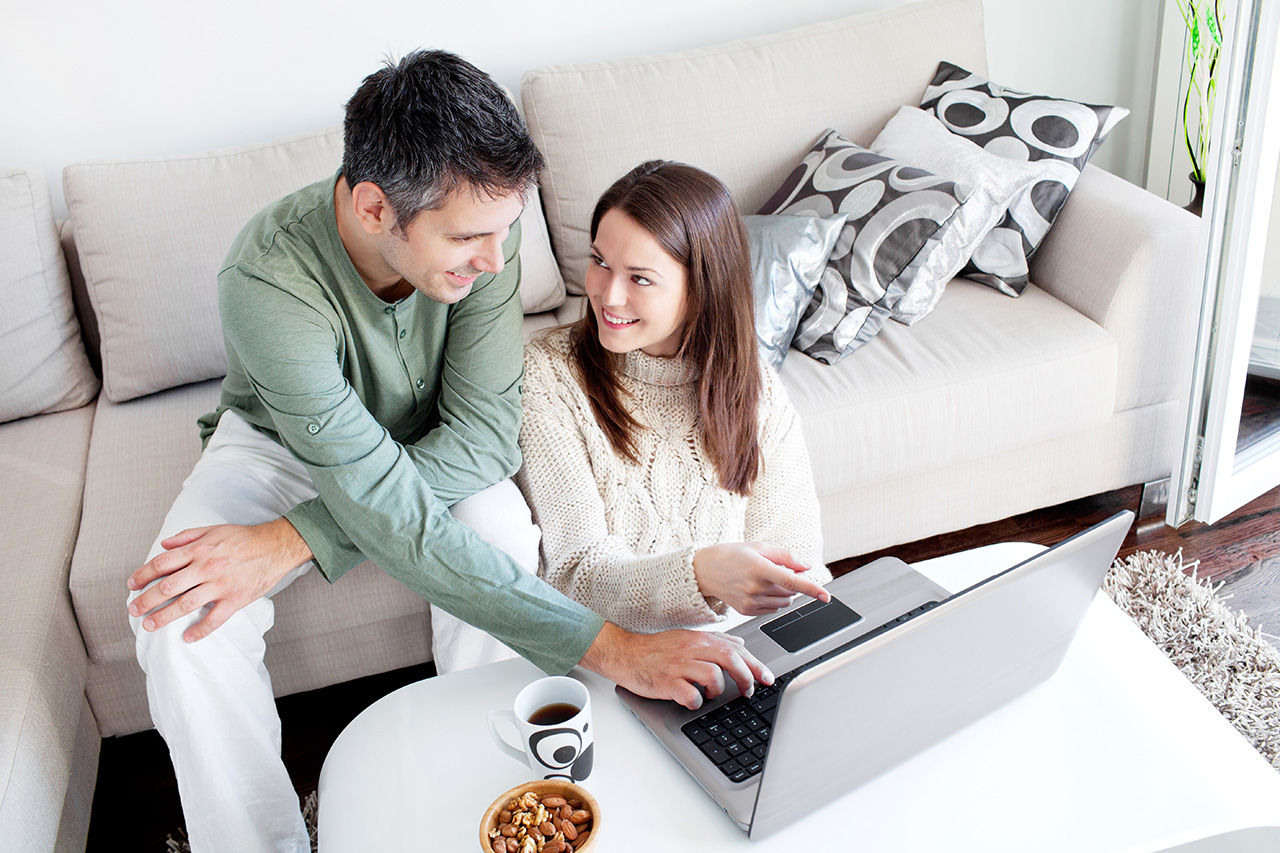 We Meet with you, understand your needs, and take measurements.
2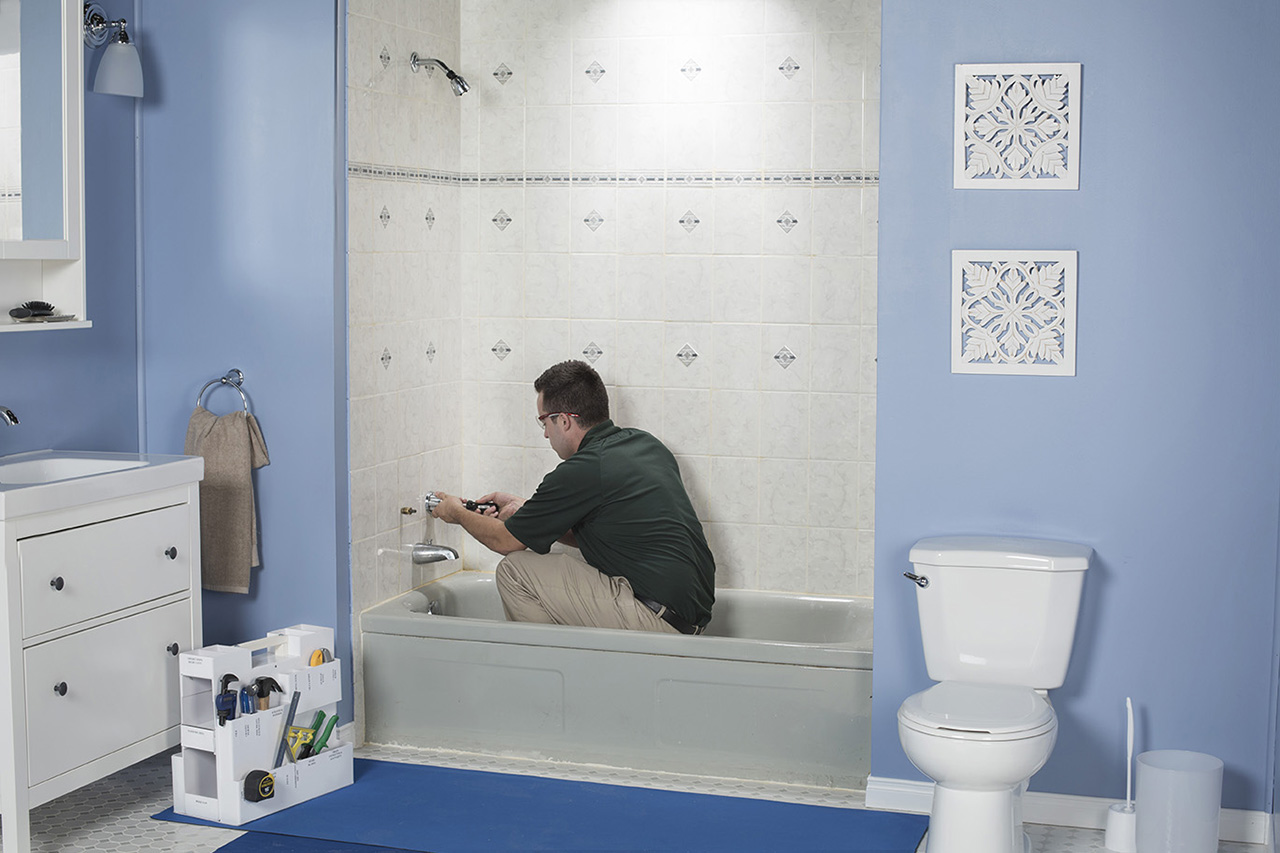 We make the molding specific for your tub.
3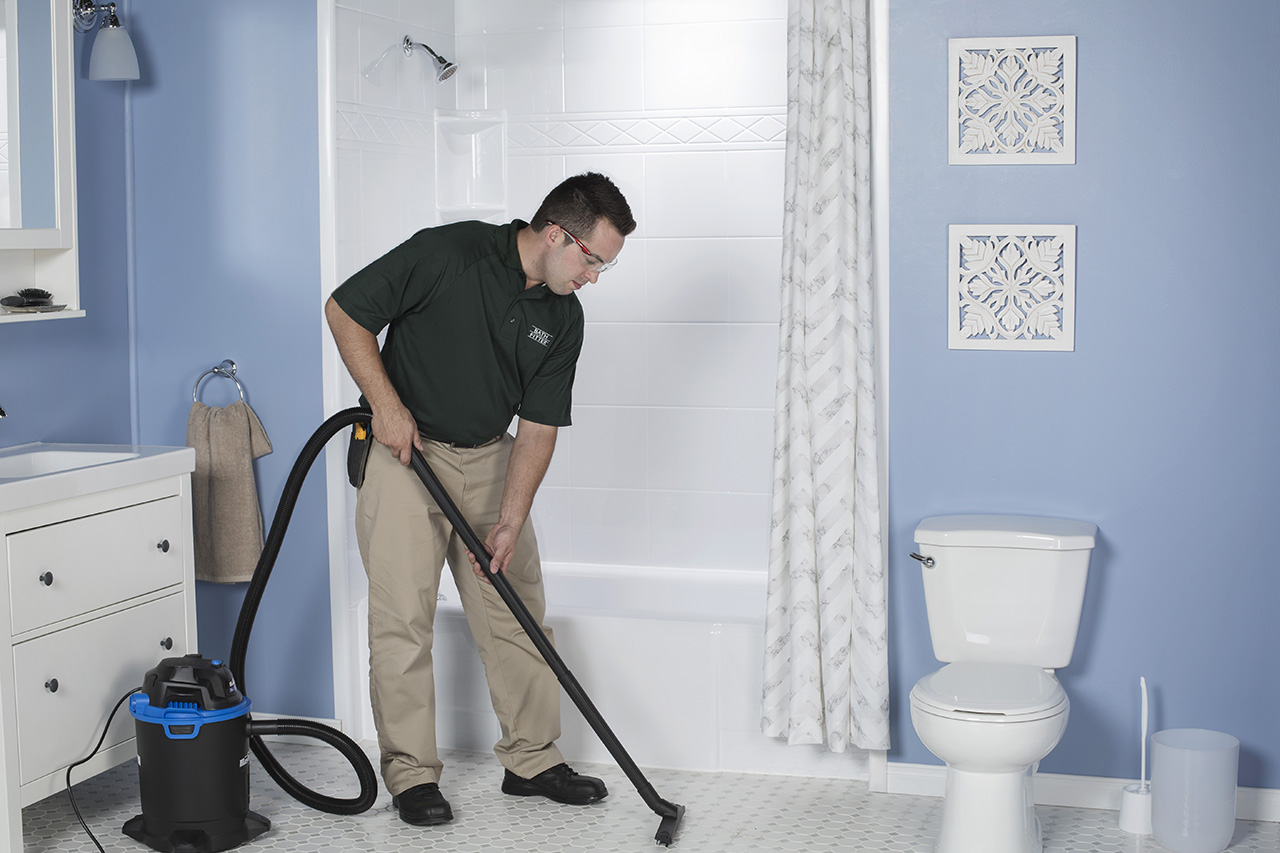 Installation - you can expect it to be finished in as little as ONE day!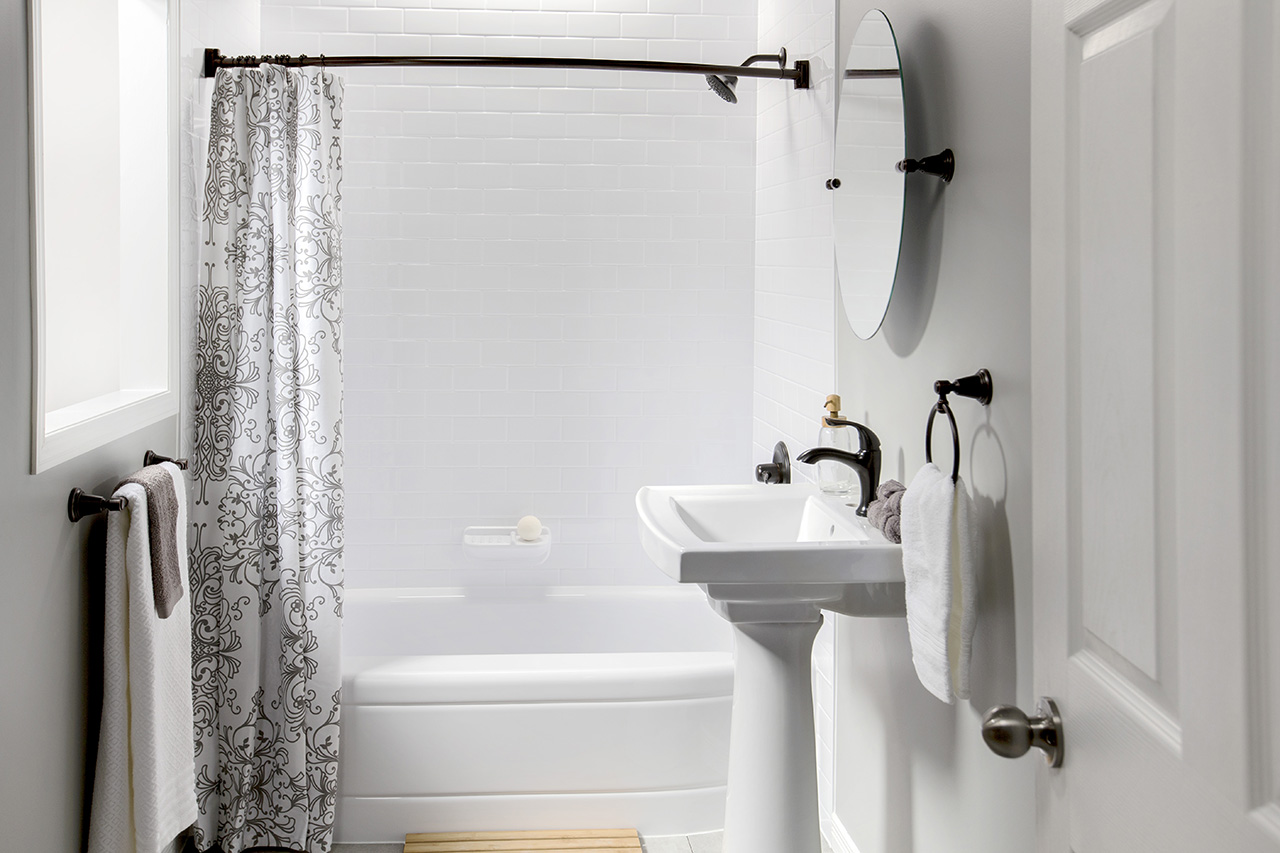 The Luxury You Deserve
Skip the difficult bath remodeling process—BATH FITTER offers beautiful acrylic bathtubs and bathtub liners that go beyond ordinary bathtub resurfacing. Our custom-made tub liners aren't just a temporary solution, either. You'll get top-notch acrylic bathtubs and tub surrounds with a lifetime warranty, valid for as long as you own your home! Our warranty is subject to certain limitations. See location for details.
Our bathtub remodeling services include:
Installation of a beautiful new acrylic bathtub liner and a matching one-piece wall system that fit seamlessly over your existing fixtures for a brand new look
One piece of acrylic material to prevent leaking
Durable, slip-resistant, high-gloss, scratch-resistant material that will continue to look beautiful and luxurious for years to come
Tub surrounds and accessories are available in a wide range of models and designs, in both solid and marble colors
Our color-matched bathtub wall surrounds are seamless with no corner joints, and are available with either smooth or tile-patterned finishes
No Ordinary Bathtub Door
Our shower tub doors go above and beyond normal bathtub door replacements:
Available in your choice of finishes with clear or obscure glass
Towel bars and door pullers are mounted securely through glass for a safe and simple way to slide tub doors open and shut
Manufactured with heavy-duty, ¼"-thick tempered glass
Easy to clean bottom tracks do not collect water or debris
"Finger-tip" door glide technology ensures smooth, effortless operation
Our bathtub enclosures and tub liners breathe new life into tired bathrooms by offering a new acrylic surface that's molded to fit your existing bathtub and shower surround. With BATH FITTER, your old bath area can be transformed into a modern-day work of art in as little as one day.
Start designing your new bathroom here, or schedule a free in-home consultation today.
BATH FITTER of Columbia at (803) 219-1335