Shower Remodeling
How It Works
1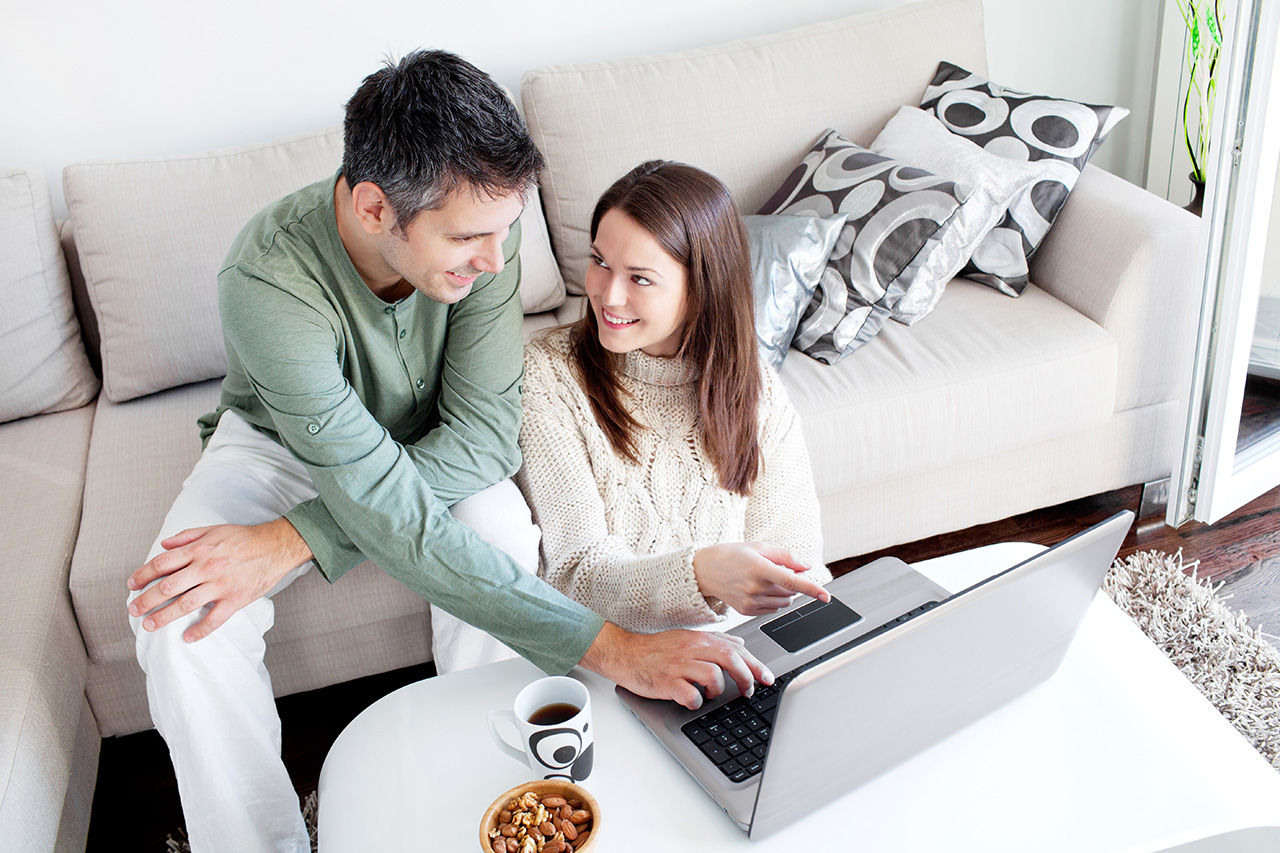 We Meet with you, understand your needs, and take measurements.
2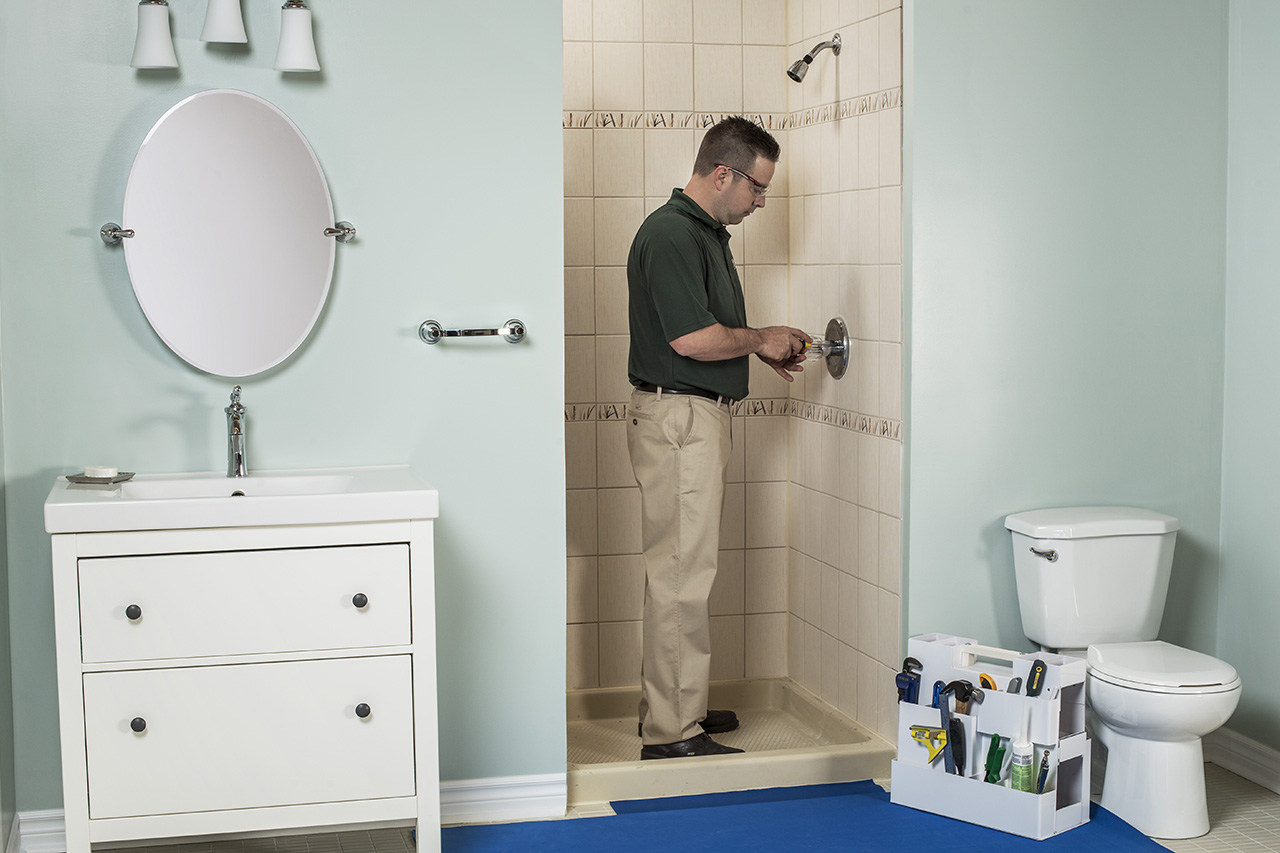 We make the molding specific for your tub.
3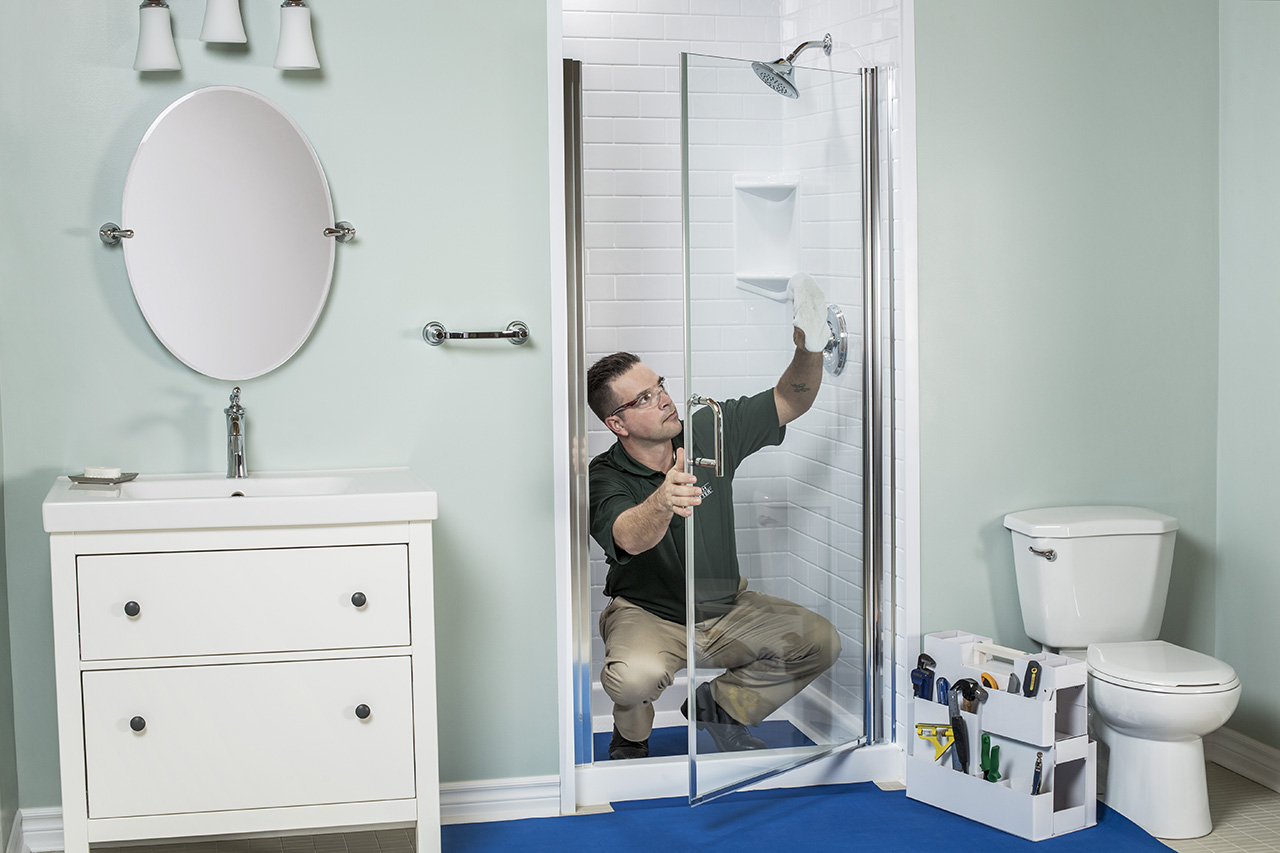 Installation - you can expect it to be finished in as little as ONE day!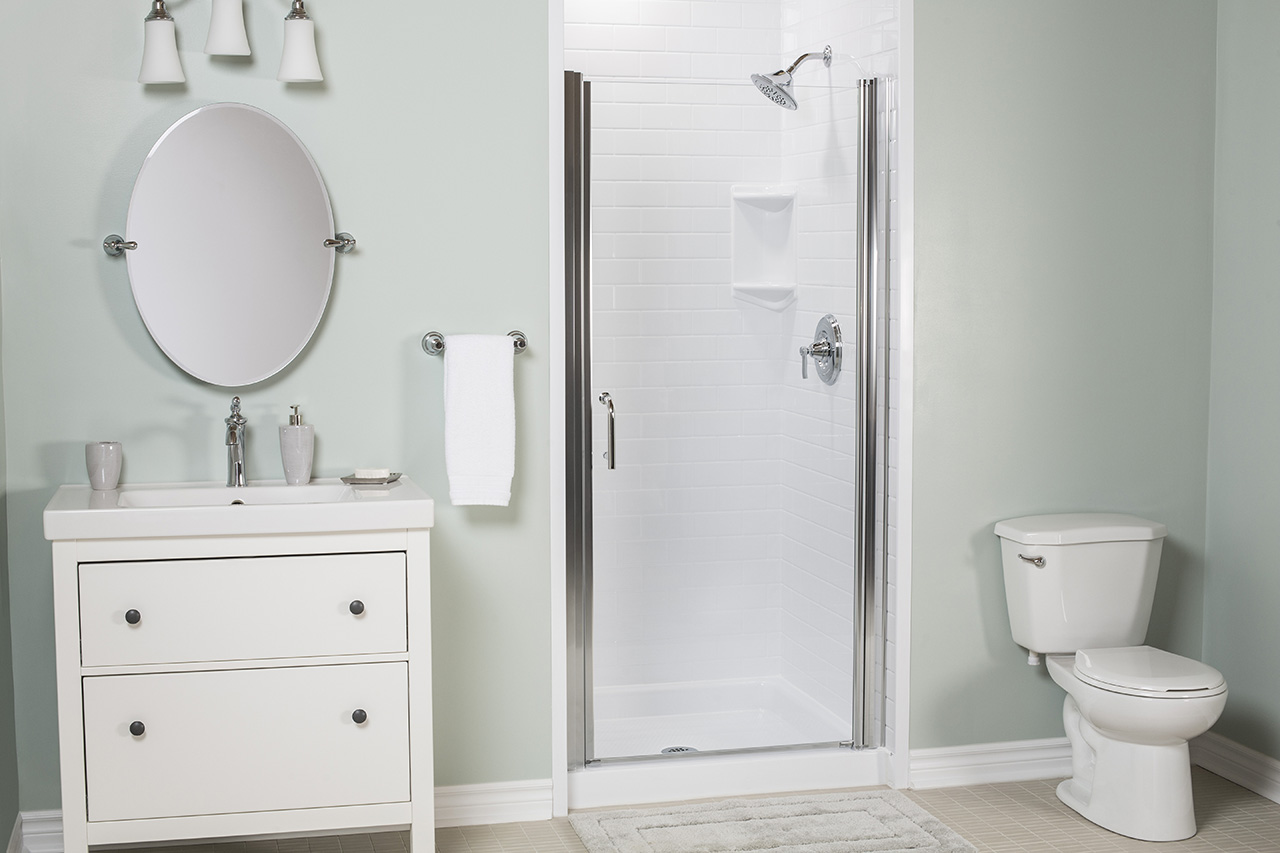 Shower Renovations in as Little as One Day
Let BATH FITTER handle your entire shower remodeling project from start to finish. We offer durable shower surrounds, skid-resistant shower floors and easy-to-clean shower doors. Our shower enclosures are made of durable materials that will stand the test of time while offering a customized look to match the style of your bathroom. Let us install a beautiful new shower base or shower floor and matching one-piece wall system right over your old unit—in as little as one day!
Our bathroom shower enclosures include:
Durable, high-gloss, scratch-resistant material that will continue to look beautiful for years to come
Slip-resistant patterned floors to increase safety in the shower
Color-matched walls that are seamless, with no corner joints, and are available with either smooth or tile-patterned finishes
The New Face of Shower Doors
BATH FITTER glass shower doors are designed and built with the same care and attention to quality as all of our other products and are the perfect companion to your new shower. Our design professionals have taken special care to create shower doors that function flawlessly and offer exceptional style.
Our shower doors are:
Available in a choice of finishes, with clear or obscure glass
Equipped with towel bars
Manufactured with heavy-duty, ¼"-thick tempered glass
Easy to clean bottom tracks do not collect water or debris
Easy to open and shut with "finger-tip" shower doors glide technology
Start designing your new bathroom here, or schedule a free in-home consultation today.
BATH FITTER of Columbia at (803) 219-1335